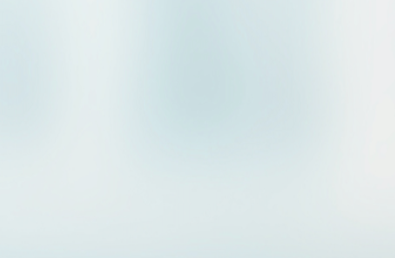 Ask Medical Questions & Find Doctors Near You
Pinta is a rare infectious tropical disease affecting the skin that is caused by the bacterium Treponema carateum, which is transmitted by direct, nonsexual contact. Pinta progresses through three distinct stages, which are characterized by various skin lesions and discoloration. Other organ systems are not affected. Exposed areas of the skin such as the face and extremities are most often affected.

Pinta is classified as a treponematosis, which is an infectious disease caused by a treponema. Treponemas are a genus of spiral-shaped bacteria (spirochetes). Treponemas caused several infectious diseases including pinta, yaws, and syphilis.
What are the symptoms for empeines?
Reddened areas on the hands symptom was found in the empeines condition
The symptoms and progression of pinta may vary among affected individuals. Pinta usually progresses in three separate stages: an early phase with initial lesions; an intermediate phase with widespread (disseminated) lesions; and a late phase. The incubation period may range from seven to 21 days. The skin is the only organ involved in pinta.
In most cases, the initial Lesions (primary) are small, reddish (erythematous) spots (papules) that occur most often on exposed areas of the arms and legs. The face, neck, chest and abdomen may also be affected. Papules are often Itchy (pruritic) and may spread combining to form large plaques. In some cases, nearby lymph nodes may be inflamed (lymphadenitis).
One month to one year after the development of initial lesions, affected individuals may develop secondary skin eruptions called pintids. Pintids are small scaly, reddish Lesions that normally affect the same sites as primary lesions. They may be dry and crusted (psoriatic pintids).
Anywhere from three months to a year, secondary Lesions and, in some cases, primary Lesions may slowly change color from red to brown or slate blue. These Lesions may eventually lose their color (depigmentation) becoming white, leaving the skin with a mottled appearance. Pintids may recur for up to 10 years.
The late phase of pinta occurs approximately two to five years after the development of initial Lesions and is characterized by white or colorless (achromatic) lesions. During this phase, affected individuals may also develop unusually dry, Thickened skin on the soles of the feet and palms of the hands (hyperkeratosis). Eventually, affected individuals may develop dry, wrinkled thin (atrophic) skin in certain areas.
What are the causes for empeines?
Pinta is an infectious tropical disease caused by the spiral-shaped bacterium (spirochete) known as Treponema carateum.
What are the treatments for empeines?
The treatment for pinta includes antimicrobial drugs. The drug of choice is benzathine penicillin G. A single large dose of this antibiotic usually heals the skin lesions and eliminates the organism. Primary and secondary lesions often heal within six to 12 months; late phase lesions take more time to resolve. Individuals who are allergic to penicillin may be treated with tetracycline or erythromycin.
Drug therapy may also be used to prevent the disease in family members and others who are in frequent contact with affected individuals.
What are the risk factors for empeines?
Empeines, also called Pinta, is a disease that is very rare and spread by infections that affect the skin. Pinta is a disease which affected by Treponema carateum bacteria, which is spiral-shaped bacteria. This also causes diseases like yaws, and syphilis.
This disease is transmitted by direct skin-to-skin contact and nonsexual contact.
The disease does not affect other body organs, but it affects exposed areas of skin like the face and other parts of the skin.
Generally, pinta disease can be shorted in three stages, and they have two or three-week incubation periods, and it can be shorted by various skin problems that can vary person by person.

Symptoms
Flat, itchy, reddened areas on the hands, feet, legs, arms, face, or neck. These areas enlarge and thicken,Thick, flat patches develop all over the body, eventually
Conditions
Syphilis,Raised papules that becomes hyperkeratotic,Thickened and flat lesions (pintids),Hyperpigmentation,Depigmentation
Drugs
Penicillin,Tetracycline (not to be used in pregnant women),Azithromycin or chloramphenicol
Is there a cure/medications for empeines?
Yes, there are some treatments and medications available for empeines according to studies and details of patient history about their traveling track or historical traveling areas. There are also lots of tests possible according to patient's symptoms like tissue sample, microscopic tests, and biopsy, etc. Various blood tests are also available for the identification of stages of the disease.
Doctors prefer antimicrobial drugs, and mostly benzathine penicillin is preferable for this type of infection.
Tetracycline is also preferable, but in some cases of pregnancy, it is not proffered
Also, Azithromycin is used because this antibiotic is used in various bacterial infections.
Chloramphenicol is also used in some bacterial infections
But most commonly, a single dose injection of benzathine penicillin is given and is most effective.
Sometimes, contact teasing can also be helpful for finding the origins or the initial stages of bacterial infection, and it helps to reduce the healing of the origin, so it helps to reduce the transmission of the spreader infection bacteria.
Generally, it takes six to twelve months for healing for primary and secondary stages, and for larger speeded infections may take much more time for healing.

Symptoms
Flat, itchy, reddened areas on the hands, feet, legs, arms, face, or neck. These areas enlarge and thicken,Thick, flat patches develop all over the body, eventually
Conditions
Syphilis,Raised papules that becomes hyperkeratotic,Thickened and flat lesions (pintids),Hyperpigmentation,Depigmentation
Drugs
Penicillin,Tetracycline (not to be used in pregnant women),Azithromycin or chloramphenicol
Video related to empeines