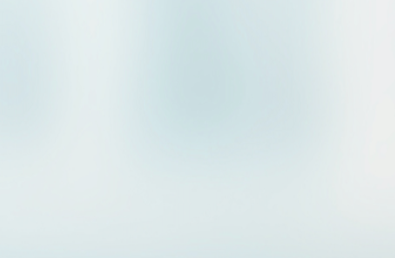 Ask Medical Questions & Find Doctors Near You
About formaldehyde poisoning
What is formaldehyde poisoning?
Formaldehyde Poisoning is a disorder brought about by breathing the fumes of formaldehyde. This can occur while working directly with formaldehyde, or using equipment cleaned with formaldehyde. Major symptoms may include eye, nose, and throat irritation; headaches; and/or skin rashes.
What are the symptoms for formaldehyde poisoning?
Nose and throat symptom was found in the formaldehyde poisoning condition
Symptoms of Formaldehyde Poisoning are varied. There may be eye irritation, breathing problems, skin irritations and headaches. If formaldehyde is swallowed it causes burns to the esophagus and stomach. Poisoning of patients using dialysis machines cleaned with formaldehyde can cause loss of red blood cells (acute hemolysis). In extreme cases Formaldehyde Poisoning may include low blood pressure (hypotension), abnormalities of heart rhythm, irregular breathing, restlessness, unconsciousness and coma.
What are the causes for formaldehyde poisoning?
Formaldehyde Poisoning may be caused in a variety of ways. Some people are affected when they work with products made with formaldehyde such as chip board and foam insulation. Persons may be poisoned by accidentally ingesting or swallowing formaldehyde. Breathing the vapors given off by the chemical itself in plants that manufacture it, or by working in areas where formaldehyde is used to produce other products can also cause dangerous physical reactions to the chemical. Poisoning may also occur when the chemical is being administered directly to a patient as formalin soaked packs for cysts. A form of formaldehyde (Formalin) is sometimes used as a cleaning agent for dialysis machines and other hospital equipment, and it must be carefully and completely removed before the equipment can be used on patients in order to avoid Formaldehyde Poisoning.
What are the treatments for formaldehyde poisoning?
For affected individuals, there is no specific medication that may oppose the action of the formaldehyde (antidote). The treatment of individuals affected by Formaldehyde Poisoning consists of appropriate symptomatic and supportive measures. Those who have experienced severe formaldehyde exposure must undergo close medical monitoring as required. With prompt, appropriate treatment, most affected individuals experience a full recovery.
What are the risk factors for formaldehyde poisoning?
Irritation felt due to breathing or exposure to a chemical called formaldehyde results in Formaldehyde Poisoning.

Burning sensation and redness in the eye, stomach, food pipe, skin, and other body parts are the impacts of Formaldehyde Poisoning.

Incidence:
It can happen to both genders with no age bar set. Anyone with ample exposure to this chemical can get affected. People working at chemical plants without much protection and a proper air-ventilated environment are more at risk.

Risk factors:
Though the chemical can be inhaled or infused into a patient from anywhere around; the chances increase in the following manners:
Person working in formaldehyde manufacturing plant.
Areas where it is used to produce other products.
From the cleaning agent, chemical formalin is administered directly to a patient.
Formalin is used to clean dialysis machines and other hospital equipment.
Protections should take to remove such equipment from hospitals to avoid such poisoning.
Working in the plants of chemicals to manufacture soap, explosives, mirrors, and dyes.
Weak respiration system leads to this condition and other respiratory issues due to formaldehyde poisoning.

Complications:
Following are the cases if formaldehyde poisoning is uncontrollable and continuous unprotected exposure is happening to the people:
People of any age could inhale the chemical and get affected.
Can be absorbed through mucous membranes and skin.
Chronic Asthma, Pneumonia, and Bronchitis due to constant exposure.
Blindness, multiple organ failure, and asthma attacks are possible due to excess exposure to formaldehyde.
Cancer

Symptoms
Irritation in Eyes, Nose and Throat,Skin Rashes,Headaches,Wheezing,Breathing Issues,Allergic Issues,Nosebleed
Conditions
Fatigue,Nausea,Sleep Interference,Watery Eyes,Unconsciousness,Irregular Heart Beat,Abnormal BP
Drugs
NA
Is there a cure/medications for formaldehyde poisoning?
Intense itching and burning sensations in the sensory areas of the body due to unprotected or partially protected exposure to a chemical called formaldehyde is called FP (formaldehyde poisoning).

Diagnosis:
Excess exposure or unprotected exposure to the dangerous fumes of this chemical results in visible signs to diagnose the problem.
A doctor performs a few regular medical tests.
These are performed to rule out the possibilities of other similar metal poisoning conditions like arsenic poisoning, berylliosis, and heavy metal poisoning.

Cure/medications:
There is no dedicated cure for the poisoning because it affects various parts of the body in different persons. It is better to take treatments for symptomatic reactions in every individual.
Following ways can avoid and reduce the risk of Formaldehyde Poisoning:
Protective measures at the workplace with chemical exposure.
Wearing protective gear and shields for eyes and face.
Protective Aprons, gloves, and shoes to be provided.
Effective clothing to be a barrier from chemical toxins.
Emergency services availability 24X7 in such workplaces.

Few preventive measures can be helpful in reducing exposure in the first place.
Controlled use of Air conditioners, to minimize accumulation of chemical fumes.
Remain outdoors as much as possible to ensure breathe fresh air.
Maintain the lowest temperature in any building structure to minimize the release of formaldehyde used.
Avoid smoking and tobacco use indoors.
Keep windows open in any environment.
With minor issues, preventive measures can help in reducing the risk of complicated issues.

Symptoms
Irritation in Eyes, Nose and Throat,Skin Rashes,Headaches,Wheezing,Breathing Issues,Allergic Issues,Nosebleed
Conditions
Fatigue,Nausea,Sleep Interference,Watery Eyes,Unconsciousness,Irregular Heart Beat,Abnormal BP
Drugs
NA
Video related to formaldehyde poisoning