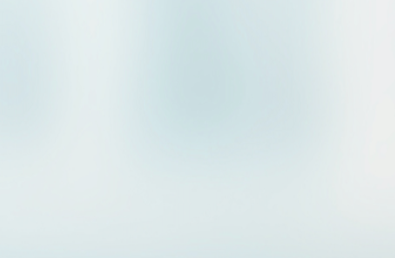 Ask Medical Questions & Find Doctors Near You
Epidermolysis bullosa (EB) is a genetic skin disorder characterized clinically by blister formation from mechanical trauma. There are four main types with additional sub-types identified. There is a spectrum of severity, and within each type, one may be either mildly or severely affected. EB ranges from being a minor inconvenience requiring modification of some activities, to being completely disabling and, in some cases, fatal.

Friction causes blister formation. Blisters can form anywhere on the surface of the skin, within the oral cavity and in more severe forms may also involve the external surface of the eye, as well as the respiratory, gastrointestinal and genitourinary tracts. In some forms of the disease, disfiguring scars and disabling musculoskeletal deformities occur.

Currently, there is no cure for EB. Supportive care includes daily wound care, bandaging, and pain management as needed.
What are the symptoms for keratolysis?
Stinky feet (bromhidrosis) symptom was found in the keratolysis condition
Symptoms of pitted keratolysis include:
Bad odor coming from the soles of your feet or the palms of your hands. This is the most common symptom.
Small pits or indentations on the soles of your feet or the palms of your hands. These tend to be round and are typically 0.5 millimeters to 7 millimeters in diameter.
Hyperhidrosis, which is excessive Sweating that isn't necessarily caused by heat or exercise.
Maceration, which is when your skin becomes lighter and more wrinkly due to prolonged exposure to moisture such as sweat. Maceration in pitted keratolysis is mostly due to hyperhidrosis.
Pain and Itching while walking.
Slimy skin.
What are the causes for keratolysis?
Pitted keratolysis can be associated with stinky feet and excessive sweatiness, but it's not caused solely by sweating. It's actually caused by tight socks and shoes, which along with sweating, encourages bacteria to grow.
The following kinds of bacteria are responsible for this condition:
Kytococcus sedentarius (formerly known as Micrococcus spp.)
Dermatophilus congolensis
Corynebacterium spp.
These bacteria grow on the sites of infection and break down the top layer of skin to create small holes or indentations. The strong odor is due to sulfur compounds made by bacteria as they break down the skin.
What are the treatments for keratolysis?
To treat pitted keratolysis, you will need to make certain lifestyle changes and use medication as needed.‌
Lifestyle changes. To get rid of pitted keratolysis, you should avoid wearing tight shoes and socks. Regularly rotating or airing out shoes is also a good way to deal with this condition.
What are the risk factors for keratolysis?
Pitted keratolysis is a skin illness that develops microscopic holes in your skin's top layer.
It primarily affects the soles of your feet, but it can also affect your hands' palms.
This condition's little holes or pits usually do not pain or itch, but they might become tender or irritating.
They may also experience a burning feeling.
These bacteria multiply at infection sites and break down the top layer of skin, leaving small holes or indentations.
The pungent odour is caused by sulphur compounds produced by bacteria when they degrade the epidermis.
Pitted keratolysis is frequent in persons who work in occupations where you spend most of your day on your feet or in people who engage in severe physical activities, such as:
Armed forces people
Athletes
Farmers
Workers in manufacturing

Pitted keratolysis can afflict anyone with feet; however, it is more common in men and persons born male (AMAB).
You are more likely to develop pitting keratolysis if you:
Wear shoes or socks that are overly tight (occlusive) and restrict airflow.
Excessive sweating (hyperhidrosis).
You should live in a warm or tropical climate.
Work or engage in events that need you to be outside and on your feet for most of the day.

Symptoms
Stinky feet (bromhidrosis),A white spot of skin or an area of skin that is lighter in colour than your natural skin tone,Pits are tiny indentations in the skin patch that resemble little holes,Pits can congregate to form a sore (lesion) that resembles a crater,Itching feeling on the afflicted skin
Conditions
Palmoplantar hyperhidrosis
Drugs
Erythromycin,Clindamycin,Mupirocin
Is there a cure/medications for keratolysis?
Treatment for pitted keratolysis focuses on removing the bacterial infection from your body. You will be prescribed antibiotics by your healthcare provider to rub on your skin like a lotion.

Several lifestyle modifications and medicines will be required to treat pitted keratolysis.
Changes in lifestyle: Stop wearing tight shoes and socks to get clear of pitted keratolysis. An effective technique to cope with this condition is to rotate or air out your shoes on a regular basis.
If you have a condition that causes excessive sweating, like hyperhidrosis, your healthcare provider will offer additional treatment for your sweating to prevent pitted keratolysis from returning in the future.
The condition rarely goes away on its own without treatment from your healthcare provider.

Medication
Consultation is a must before using over-the-counter medicines, which may aggravate your pitted keratolysis. Many OTC products contain antiperspirants, antifungals, or ointments that aggravate maceration.
You might be prescribed to get anti-bacterial creams and gels to treat your pitted keratolysis, such as erythromycin, clindamycin, or mupirocin.

You should also make the following lifestyle changes:
Share no towels or footwear with others.
Use cotton socks that are absorbent.
When you take a shower or wash your feet, make sure to thoroughly dry them.

Symptoms
Stinky feet (bromhidrosis),A white spot of skin or an area of skin that is lighter in colour than your natural skin tone,Pits are tiny indentations in the skin patch that resemble little holes,Pits can congregate to form a sore (lesion) that resembles a crater,Itching feeling on the afflicted skin
Conditions
Palmoplantar hyperhidrosis
Drugs
Erythromycin,Clindamycin,Mupirocin
Video related to keratolysis