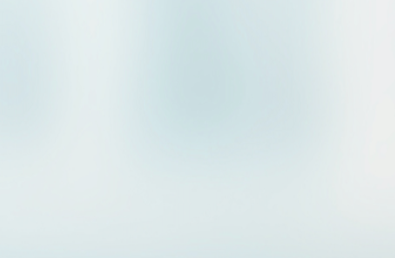 Ask Medical Questions & Find Doctors Near You
Melasma facts
Melasma is most common in women 20-50 years of age.
Melasma looks like brown, tan, or blue-gray spots on the face (hyperpigmentation).
Melasma is characterized by three location patterns (central face, cheekbone, and jawline).
Melasma is caused partly by sun, genetic predisposition, and hormonal changes.
The most common treatment is topical creams containing hydroquinone.
Melasma prevention requires sun avoidance and sun protection with hats and sunscreen.
What is melasma? What are signs of melasma?
Melasma is a very common patchy brown, tan, or blue-gray facial skin discoloration, usually seen in women in the reproductive years. It typically appears on the upper cheeks, upper lip, forehead, and chin of women 20-50 years of age. Although possible, it is uncommon in males. Most of those with melasma are women. It is thought to be primarily related to external sun exposure, external hormones like birth control pills, and internal hormonal changes as seen in pregnancy. Most people with melasma have a history of daily or intermittent sun exposure, although heat is also suspected to be an underlying factor. Melasma is most common among pregnant women, especially those of Latin and Asian descents. People with olive or darker skin, like Hispanic, Asian, and Middle Eastern individuals, have higher incidences of melasma.
Prevention is primarily aimed at facial sun protection and sun avoidance. Treatment requires regular sunscreen application, medications such as 4% hydroquinone and other fading creams.
What are the symptoms for melasma?
Nose and chin symptom was found in the melasma condition
Melasma causes patches of discoloration. The patches are darker than your usual skin color. It typically occurs on the face and is symmetrical, with matching marks on both sides of the face. Other areas of your body that are often exposed to sun can also develop melasma.
Brownish colored patches usually appear on the:
cheeks
forehead
bridge of the nose
chin
It can also occur on the neck and forearms. The Skin discoloration doesn't do any physical harm, but you may feel self-conscious about the way it looks.
If you notice these symptoms of melasma, see your healthcare professional. They might refer you to a dermatologist, a doctor who specializes in treating skin disorders.
What are the causes for melasma?
It isn't totally clear what causes melasma. Darker-skinned individuals are more at risk than those with fair skin. Estrogen and progesterone sensitivity are also associated with the condition.
What are the treatments for melasma?
The most common melasma therapies include 2% hydroquinone (HQ) creams like the over-the-counter products Esoterica and Porcelana and prescription-strength 4% creams like Obagi Clear, Tri-Luma, NeoCutis Blanche, and 4% hydroquinone. Certain sunscreens also contain 4% hydroquinone, such as Glytone Clarifying Skin Bleaching Sunvanish SPF 23 and Obagi's Sunfader sunscreen. Products with HQ concentrations above 2% sometimes require a prescription or are dispensed through physician's practices. Clinical studies show that creams containing 2% HQ can be effective in lightening the skin and are less irritating than higher concentrations of HQ for melasma. These creams are usually applied to the brown patches twice a day. Sunscreen should be applied over the hydroquinone cream every morning. There are treatments for all types of melasma, but the epidermal type responds better to treatment than the others because the pigment is closer to the skin surface.
Melasma may clear spontaneously without treatment. Other times, it may clear with sunscreen usage and sun avoidance. For some people, the discoloration with melasma may disappear following pregnancy or if birth control pills and hormone therapy are discontinued.
In order to treat melasma, combination or specially formulated creams with hydroquinone, a phenolic hypopigmenting agent, azelaic acid, and retinoic acid (tretinoin), nonphenolic bleaching agents, and/or kojic acid may be prescribed. For severe cases of melasma, creams with a higher concentration of HQ or combining HQ with other ingredients such as tretinoin, corticosteroids, or glycolic acid may be effective in lightening the skin.
Azelaic acid 15%-20% (Azelex, Finacea)
Retinoic acid 0.025%-0.1% (tretinoin)
Tazarotene 0.5%-0.1% (Tazorac cream or gel)
Adapalene 0.1%-0.3% (Differin gel)
Kojic acid
Lactic acid lotions 12% (Lac-Hydrin or Am-Lactin)
Glycolic acid 10%-20% creams (Citrix cream, NeoStrata)
Glycolic acid peels 10%-70%
Other proprietary ingredients and mixtures of ingredients as in Elure, Lumixyl, and SkinMedica's Lytera products
Possible side effects of melasma treatments include temporary skin irritation. People who use HQ treatment in very high concentrations for prolonged periods (usually several months to years) are at risk of developing a side effect called exogenous ochronosis. In this condition, the skin actually darkens while the bleaching agent is used. Hydroquinone-induced ochronosis is a permanent skin discoloration that is thought to result from use of hydroquinone concentrations above 4%. Although ochronosis is fairly uncommon in the U.S., it is more common in areas like Africa where hydroquinone concentrations upward of 10%-20% may be used to treat skin discoloration like melasma. Regardless of the potential side effects, HQ remains the most widely used and successful fading cream for treating melasma worldwide. HQ should be discontinued at the first signs of ochronosis.
What are the risk factors for melasma?
Birth control pills, pregnancy, and hormone therapy can all trigger melasma. Stress and thyroid disease are also thought to be causes of melasma.
Additionally, sun exposure can cause melasma because ultraviolet rays affect the cells that control pigment (melanocytes).
Is there a cure/medications for melasma?
Melasma is common, harmless and usually fades after a few months. It does not always require treatment. Melasma is produced by hormonal fluctuations, like those that happen during pregnancy or when using birth control pills, and it will diminish after delivery or when the drugs are stopped.
A dermatologist will most likely recommend a high-SPF sunblock to avoid melasma.
If melasma does not dissipate naturally over time, a patient can pursue treatment to help eliminate or diminish the patches.
However, not all treatments are effective for everyone, and melasma might reappear even after effective treatments.

Melasma treatment options include:
Tretinoin, corticosteroids, and hydroquinone
Creams combination
A dermatologist may prescribe combo creams that contain hydroquinone, corticosteroids, and tretinoin all in one. These are known as triple creams.
Additional topical medicines
A dermatologist may prescribe azelaic acid or kojic acid in addition to or instead of other medicinal creams. These acids work to brighten dark spots on the skin.

Medical interventions
If topical treatments are ineffective, a dermatologist may suggest surgeries such as:
Microdermabrasion
Laser treatment for chemical peels
Treatment using light
Dermabrasion

Symptoms
The brown or grey-brown sometimes inflammed or red patches of melasma appear most often on the cheeks, forehead, nose and chin,Brachial melasma- appears on your shoulders and upper arms,Centrofacial melasma- The melasma appears on your forehead, cheeks, nose and upper lip,Mandibular-The melasma appears on the jawline
Conditions
Brown or blue-gray patches or freckle-like spots
Drugs
Hydroquinone,Tranexamic Acid,Tretinoin
Video related to melasma