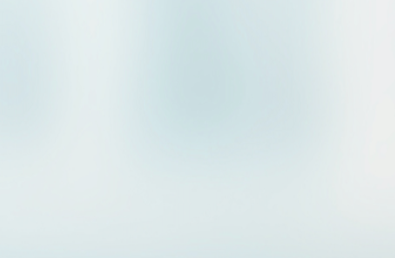 Ask Medical Questions & Find Doctors Near You
About physical urticaria, cholinergic type
What is physical urticaria, cholinergic type?
Cholinergic urticaria is a relatively common disorder of the immune system characterized by an immediate skin reaction (hypersensitivity) to heat, emotional stress, and/or exercise. Symptoms of the disorder include the appearance of distinctive small skin eruptions (hives) with well-defined borders and pale centers, surrounded by patches of red skin (wheal-and-flare reaction). These red areas are typically intensely itchy (pruritus). Occasionally, cholinergic urticaria may be associated with systemic symptoms such as fever and/or difficulty breathing.

The symptoms of cholinergic urticaria may develop due to the reaction of specific immune system antibodies (IgE) to certain antigens, leading to a hypersensitivity response (Type I) and the wheal-and-flare reaction that is typical of cholinergic urticaria.
What are the symptoms for physical urticaria, cholinergic type?
Heat sensitivity symptom was found in the physical urticaria, cholinergic type condition
The most common symptoms of physical urticaria are Itching (pruritus) and Hives consisting of red rings around white ridges (wheals). Sensitivity to cold is usually manifested by these eruptions on the skin, itching, and Swelling under the skin (angioedema). These symptoms develop most typically after exposure to cold is terminated and during or after swimming or bathing. Contraction of the muscles around the bronchi (bronchospasm) and even histamine-mediated shock may occur in extreme cases. If this happens during swimming, drowning may present a danger.
Sensitivity to cold can be passively transferred with serum that contains a specific immunoglobulin (IgE) antibody, suggesting an allergic reaction involving a physically altered skin protein as the cause of the allergic reaction. The serum of a few patients with cold-induced symptoms of physical urticaria contains cryoglobulins or cryofibrinogen, these abnormal proteins can also be associated with a serious underlying disorder such as a malignancy, a collagen vascular disease, or chronic infection. Cold may aggravate asthma or vasomotor rhinitis, but cold urticaria is independent of any other known allergic tendencies.
Dermatographia, dermographism, or autographism describes welts or wheels produced by scratching or firmly stroking the skin. According to some dermatologists, dermographism is the most common form of physical urticaria. This sign can appear quite suddenly and may become apparent in hot weather or after a hot shower or bath. Occasionally it is the first sign of an urticarial drug reaction. Physical urticaria has also occurred following persistent vibration of the skin, and even after exposure to water (aquagenic urticaria).
What are the causes for physical urticaria, cholinergic type?
The underlying cause of physical urticaria is unknown in most cases. Some clinicians believe that an auto-immunological process is responsible.
What are the treatments for physical urticaria, cholinergic type?
Protection from and avoidance of the physical cause of the reaction is necessary. Symptoms such as itching and swelling can usually be relieved with an oral antihistamine. The more powerful systematic (intravenous) corticosteroids should be avoided unless they are vital.
What are the risk factors for physical urticaria, cholinergic type?
Physical urticaria, cholinergic type or chronic hives is a condition caused by allergen or any substance, body develop allergic reaction. the welts often start as itchy patches that turn into swollen welts that vary in size. These welts appear and fade at random as the reaction runs its course.
Chronic hives can be very uncomfortable and interfere with sleep and daily activities.

Risk factors-
Allergic rhinitis and other respiratory or gastric symptoms.
There are others times when it will cause capillaries to swell excessively and release interstitial fluid into surrounding tissues.
When this happens, the localized swelling of the dermis will lead to a well-defined rash we recognize as a hive.
There are two allergies frequently associated with urticaria:
Food allergies, most commonly nuts, shellfish, milk, eggs, wheat, and soy
Drug allergies, including those triggered by certain antibiotics (like cefaclor), anticonvulsants, antifungals (like clotrimazole), ibuprofen, or sulfonamides,
Both men and women are commonly affected by this disease; this can occur at any age,
Excessive exposure to allergens can also trigger.
Any infection and inflammation causing a rise in the temperature can also act as a trigger.

Symptoms
Welts often start as itchy patches that turn into swollen welts
Conditions
Superficial skin-colored or pale skin swelling, usually surrounded by erythema that lasts from a few minutes to 24 hours,Urticaria can co-exist with angioedema which is a deeper swelling within the skin or mucous membranes
Drugs
H1 antagonists, such as hydroxyzine or terfenadine,H2 antagonists, such as cimetidine or ranitidine
Is there a cure/medications for physical urticaria, cholinergic type?
If the symptoms Physical urticaria, cholinergic type are mild, simple lifestyle changes are enough to cope up. Other treatments or cure include:
Avoiding triggers
One of the simplest ways to manage CU is to modify the way you exercise and to avoid situations that raise your body temperature. Your doctor can advise you on how to best achieve this. Depending on your needs, treatment may involve limiting outdoor exercise during the summer months and learning strategies to manage stress and anxiety.
Medications
Antihistamines are the first line of medication your doctor may try to prevent and treat CU. These may include H1 antagonists, such as hydroxyzine or terfenadine or H2 antagonists, such as cimetidine or ranitidine
Famotidine is in the same class as ranitidine and works the same way but has not been found to contain unacceptable levels of NDMA.
The patients may also be prescribed a medication to control the amount of sweat, such as methantheline bromide or montelukast (Singulair).
The doctor may also recommend beta blockers, immunosuppressants, or even UV light to treat CU.
If you experience exercise-induced anaphylaxis, your doctor will prescribe an EpiPen to use if symptoms appear.

Symptoms
Welts often start as itchy patches that turn into swollen welts
Conditions
Superficial skin-colored or pale skin swelling, usually surrounded by erythema that lasts from a few minutes to 24 hours,Urticaria can co-exist with angioedema which is a deeper swelling within the skin or mucous membranes
Drugs
H1 antagonists, such as hydroxyzine or terfenadine,H2 antagonists, such as cimetidine or ranitidine
Video related to physical urticaria, cholinergic type