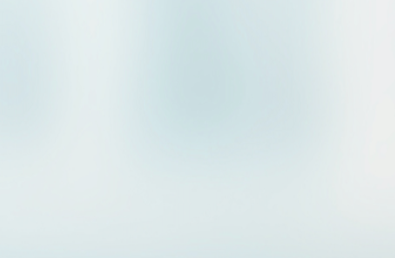 Ask Medical Questions & Find Doctors Near You
Scabies is an itchy, highly contagious skin disease caused by an infestation by the itch mite Sarcoptes scabiei.
Direct skin-to-skin contact is the mode of transmission.
A severe and relentless itch is the predominant symptom of scabies.
Sexual contact is the most common form of transmission among sexually active young people, and scabies has been considered by many to be a sexually transmitted disease (STD), although not all cases are transmitted sexually.
Signs and symptoms of scabies include a skin rash composed of small red bumps and blisters that affects specific areas of the body. Other symptoms can include tiny red burrows on the skin and relentless itching. The itch leads to frequent scratching, which may predispose the skin to secondary infections.
Treatment includes oral or topical scabicidal drugs.
Over-the-counter remedies are not effective in eliminating scabies.
What are the symptoms for scabies?
On the soles of the feet symptom was found in the scabies condition
Scabies signs and symptoms include:
Itching, often severe and usually worse at night
The burrows or tracks typically appear in folds of skin. Though almost any part of the body may be involved, in adults and older children scabies is most often found:
Between the fingers
In the armpits
Around the waist
Along the insides of the wrists
On the inner elbows
On the soles of the feet
Around the breasts
Around the male genital area
On the buttocks
On the knees
In infants and young children, common sites of infestation usually include the:
Scalp
Palms of the hands
Soles of the feet
If you've had scabies before, signs and symptoms may develop within a few days of exposure. If you've never had scabies, it can take as long as six weeks for signs and symptoms to begin. You can still spread scabies even if you don't have any signs or symptoms yet.
When to see a doctor
Talk to your doctor if you have signs and symptoms that may indicate scabies.
Many skin conditions, such as dermatitis or eczema, are associated with Itching and small Bumps on the skin. Your doctor can help determine the exact cause and ensure that you receive proper treatment. Bathing and over-the-counter preparations may ease itching, but they won't eliminate scabies.
What are the causes for scabies?
The eight-legged mite that causes scabies in humans is microscopic. The female mite burrows just beneath your skin and makes a tunnel where it deposits eggs.
The eggs hatch, and the mite larvae work their way to the surface of your skin, where they mature and can spread to other areas of your skin or to the skin of other people. The itching of scabies results from your body's allergic reaction to the mites, their eggs and their waste.
Close physical contact and, less often, the sharing of clothing or bedding with an infected person can spread the mites.
Animals and humans all are affected by their own distinct species of mites. Each species prefers one specific type of host and doesn't live long away from that preferred host.
Humans may have a temporary skin reaction from contact with the animal scabies mite. But people are unlikely to develop full-blown scabies from this source, as they might from contact with the human scabies mite.
What are the treatments for scabies?
Scabies treatment involves eliminating the infestation with medications. Several creams and lotions are available with a doctor's prescription.
Your doctor will likely ask you to apply the medication to your whole body, from the neck down, and leave the medication on for at least eight to 10 hours. Some treatments require a second application, and treatments need to be repeated if new burrows and a rash appear.
Because scabies spreads so easily, your doctor will likely recommend treatment for all household members and other close contacts, even if they show no signs of scabies infestation.
Medications commonly prescribed for scabies include:
Permethrin cream (Elimite). Permethrin is a topical cream that contains chemicals that kill scabies mites and their eggs. It is generally considered safe for adults, pregnant women, and children ages 2 months and older.
Lindane lotion. This medication — also a chemical treatment — is recommended only for people who can't tolerate other approved treatments or for whom other treatments didn't work. This medication isn't safe for children younger than age 10 years, women who are pregnant or nursing, or anyone who weighs less than 110 pounds (50 kilograms).
Crotamiton (Eurax). This medication is available as a cream or a lotion. It's applied once a day for two days. The safety of this medication hasn't been established in children, adults 65 and older, or women who are pregnant or nursing. Frequent treatment failure has been reported with crotamiton.
Ivermectin (Stromectol). Doctors may prescribe this oral medication for people with altered immune systems, for people who have crusted scabies, or for people who don't respond to the prescription lotions and creams. Ivermectin isn't recommended for women who are pregnant or nursing, or for children who weigh less than 33 pounds (15 kilograms).
Although these medications kill the mites promptly, you may find that the itching doesn't stop entirely for several weeks.
Doctors may prescribe other topical medications, such as sulfur compounded in petrolatum, for people who don't respond to or can't use these medications.
What are the risk factors for scabies?
Scabies is highly contagious and can easily lead to a community outbreak. Sores can become infected with bacteria. In rare cases, usually in people who are immunocompromised, bacterial infections can cause serious complications like:
chronic kidney disease
septicemia, a bacterial infection of your bloodstream
heart disease
Persistent itching from scabies may lead to insomnia.
Is there a cure/medications for scabies?
Scabies is a skin infestation caused by the Sarcoptes scabies or mites, that burrow into the skin and result in itchiness. If left untreated, it may result in chronic kidney and heart disease. Moreover, it is curable through medication.

The cure and medication for scabies are as follows:
Permethrin cream: A five percent permethrin cream is effective for killing mites and their eggs are burrowed deep into the skin. A patient should apply this cream to the entire body for eight hours.
Benzyl benzoate: A 25% benzyl benzoate lotion is used to treat lice and scabies infestations. These lotions absorb into the skin and attack and destroy the nervous system of the mites.
Sulfur ointment: A 10% sulfur ointment has an anti-inflammatory substance that is used to treat itchy skin. Moreover, it can also soften and hydrate hard, dry skin.
Crotamiton cream: it is used to cure tropical scabies. It is an anti-practical cream that stops the growth of mites burrowing into the skin.
Lindane lotion: it is used to treat scabies and lice infestation. It absorbs deep into the skin and kills the growth of miles and its eggs.

Symptoms
Mites that burrow into the skin and result in itchiness, can spread through physical contact, most often found in between the fingers, in the armpits, around the waist, along the insides of the wrists, on the inner elbows, on the soles of the feet, around the breasts, around the male genital area, on the buttocks and on the knees
Conditions
Itchiness,Red bumps
Drugs
Permethrin cream,Lindane lotion,Crotamiton cream,Benzyl benzoate,Sulfur ointment
Video related to scabies